For coaching supervision
Even coaches benefit from coaching – these books help those coaches who work with others in the same profession; helping to grow their skills, reflect on their methods and work in a more structured way.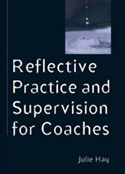 Julie Hay · Published 2007
A useful starting place to understand reflection and supervision in coaching. Plus some good models.
Buy on Amazon
---
Tatiana Bachkirova, Peter Jackson, David Clutterbuck · Published 2011
I really liked this book - both as an initial read and also as an ongoing reference book. It provides an overview of the various models (some I hadn't come across before) as well as the different approaches and modes. The practical studies are useful too. Definitely a fabulous reference book for new supervisors and the more experienced ones as a refresher.
Buy on Amazon
---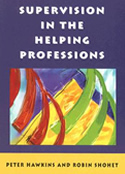 Hawkins & Shohet · Published 2007
This book is the one usually referenced within any coaching supervision training or work – it covers the seven-eyed model.
Buy on Amazon
---