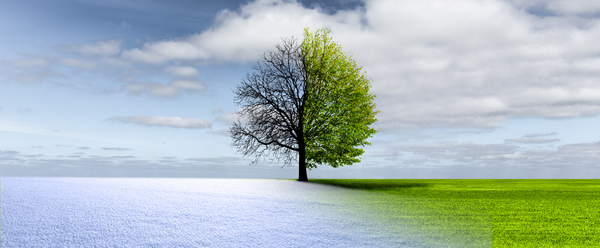 Transitions/Spring Weekend Retreat
This month's blog is all about transitions and to let you know about upcoming coaching offerings and events.
Posted in Career development
Coaching Offering
Firstly….are you looking to make life or work changes and you have a sense of being 'stuck'? For March & April I am offering a wonderful opportunity to experience coaching constellations. This exciting approach is the chance to see what you might be missing by more conventional coaching approaches. (For a little more information click here).
I've only just opened up these 'slots' so you are the first to hear about it. Email me asap to take up one of the slots. It's at a greatly reduced coaching fee of £120 for 90 minutes or £200 for 2 sessions. Further reductions for those in volunteer roles or public sector.
There are still a couple of places left at our May retreat. Come join us. If you're concerned about coming solo, it's perfectly OK. In fact it's perfect. It's a brilliant opportunity to have some 'you' time to reflect within a like-minded supportive community. See below for more information and how to book.
So Life Transitions - sometimes they are enforced, sometimes you know you are experiencing one but can't quite figure out what's going to change for you and how things may evolve. I recognise I'm in a time of change – not sure yet what will transpire!
How to make the best of them?
Major life transitions -- moving to a new city or location, becoming a parent, new role, retirement -- can be an exciting and invigorating part of life. Yet transitions, even happy ones, can also be stressful and bring up mixed feelings.
The best way to prepare for major transitions is to take some time for self-reflection. If change comes unexpectedly then even more important, take time and reflection to adjust.
The following can be helpful for embracing the transition that's taking place:
1. Recognise that transitions are hard because they can shake your sense of identity. We naturally define ourselves in part by our surroundings. When these surrounds change, it can be disorienting. Getting married changes your identity from a single person to a partner. Having a child changes your sense of identity from wife or daughter to now include being a mother. Retirement, changing roles or location all have impacts. You may question 'was this the right decision?' Am I really equipped for this job? Maybe I was better off before? Allow time for the change to settle. It's unusual to instantly feel at ease so recognise that.
2. Being in transition is a wonderful opportunity for growth. Take a look at the parts of yourself and your life that you most value-- how can you bring those parts of yourself into your new role or situation? Look at the areas of yourself that you'd like to make changes to. Perhaps you've been neglectful of some important area of your life. Transitions are an opportunity to begin practicing new habits and ways of interacting with others.
3. If you have make a choice to shift, remind yourself why you chose to make the change. In the midst of feeling a little lost during a transition, it can be easy to regret your decision. Why did I choose to work abroad? Retire? Why can't I go back to how it was before? When you see the big picture, it helps you move from feeling overwhelmed to understanding that this is a temporary adjustment, and while it's difficult now, you are willing to go through some uncertainty and discomfort for the long term gain.
4. Recall other times in your life when you've successfully dealt with transitions. What helped you get through that period in your life? Looking back, how do you feel about the past decisions you've made? What were you proud of, and what would you have done differently? Reflecting on your past can help you to make good decisions as you move forward.
5. When you're in transition, it's easy to become overly focused on yourself. One way to shift your focus is to look at others who may need your help. If you're at work, it may be a colleague who you notice is having a bad day. Making an effort to support others helps you remember that everyone struggles at times, and that human connection can be a powerful aid in helping get through it.
6. Part of what helps you feel secure in transition is having a support system. Make an effort to stay connected; keep in touch with your family, call up an old friend, volunteer or get involved in an organization, ask a new colleague for coffee. Find people who you can really talk to; whether it's a trusted friend or close family member, being able to share how you're really feeling can be a tremendous source of strength for you.
As you prepare for or are in the midst of new adventures or opportunities, taking time to reflect and/or prepare will help you as you move ahead.
If you have a transition coming up or you are in the midst of one, whether life, career or leadership, then take up one of the coaching slots. Perfect for enabling smooth transitions!
Don't miss our Spring Weekend Retreat taking place in beautiful Oxfordshire 17th - 19th May!
Time is running out so get in touch now to secure your place!
Why should you attend this magical event?
Get stillness, peace and time out for yourself
Learn more about yourself and your direction
Step away from the everyday 'stuff' and just 'be'
Find space to reflect, restore energy and inner calm in body, mind and soul
Embark on a journey of self-discovery with like-minded people
Unwind with gentle yoga, meditation and mindfulness activities
Receive one to one coaching
Participate in group coaching
Enjoy walking in a magical and historical setting
Relax, read and take time out for personal reflection
Enjoy delicious, fresh vegetarian food
Carry out a self-assessment to increase awareness
The retreat will be held at The Abbey, Sutton Courtenay and will run from 3 pm Friday 17th finishing at 3 pm Sunday 19th May.
What's the cost per person?
£470 single room, £420 twin shared room (£20 discount for email subscribers) - this includes everything! all meals, teas, coffees, coaching, yoga throughout the weekend. What next? To confirm your place contact me at Claire@cpcoaching.co.uk to complete the booking form and return it with £300 deposit per person, (remainder due 8 weeks beforehand). Payments are non-refundable (unless your place can be filled).
'A unique experience, spiritual and restorative retreat supporting the body, soul & mind' –Nicola, May 2018
'I gained a sense of inner calm and greater confidence about the future' – David Hickman, 2018
'I gained so many things, space to think, breather etc. Reconnect to me. Development of intentions, connection to others. Thank you' - E. Williams June 2017
'I enjoyed the extraordinary environment and wonderful women. The space, time and opportunity. The peace and tranquillity. The fun.' - July 2017 participant
'You won't believe how well the magic has lingered! I have been kayaking, swimming and singing and that's only the start! Thank you again - feel alive again.' - KH. July 2017
Click here to learn more about the retreat and the coaches.
Click here to learn more about The Abbey.
I'd love to see you there!